September Update – Where we are today
Hey Everyone, 
I hope you all were able to enjoy the summer. Autumn is here, and that means the kids are back in school and Starbuck Pumpkin Spice Latte is coming back! However, as many of you know this season will be unlike any other year as we're dealing with a number of pandemics all at once.
Before we get down to business, please register to vote in November. Your vote counts. 
Let me start off by saying that I did not intend or foresee the production would make me so late in delivering you your Private Packs. If it wasn't for your support and you all cheering me on from the sideline I don't know where I would be today. I am grateful and at the same time incredibly disappointed by how this process has unfolded.
UPDATE IN DETAILS
The Packs
1. Instead of having a separate cold and hot pack, its now one pack – hot & cold. The reason I did this was because Hot Mama was getting too hot. For me to reduce the temperature it would reduce the heating time from 20 minutes to 7 minutes – HELL NO!
2. I changed the color to be clear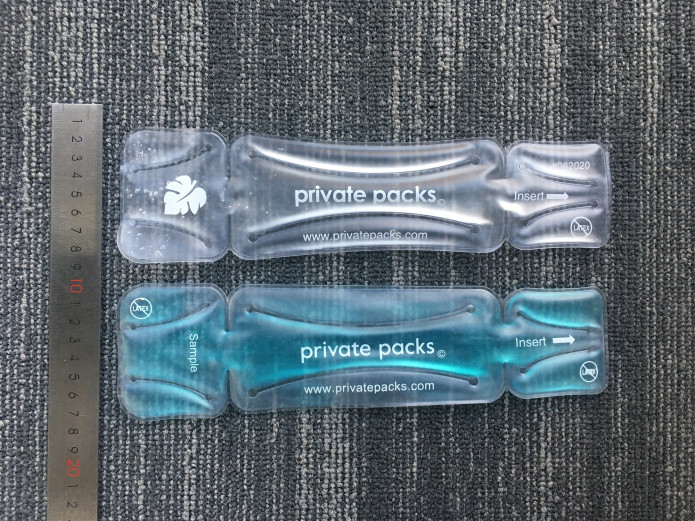 Production and Shipping timeline estimate:
September 14th - 25 th
- Finalize Gel Pack aka The Golden Sample
- The sample is completed and it's way to me. Hurry up FEDEX!
October 2020
- Production Begins: 30 days - 40 days
- Once I approve the FedEx'd sample which should take a few minutes, barring there are no big changes we will go into production. Once production begins I will message you all.
November-ish 2020:
- Product Shipment: 30 days - 40 days. I will then confirm your mailing addresses. 
Thanksgiving – Christmas 2020:
- You get your Private Packs
I appreciate your patience and support. If you have any additional questions, please feel free to reach out at suzanne@privatepacks.com
I'm always here for you. With love and gratitude,
Suzanne