Buy Once, Enjoy Ongoing Comfort
Freeze or heat your Private Pack, slip it into the reusable sleeve, and start soothing in minutes – no holding required! Unlike an electric heating pad or bag of peas, Private Packs stay in place, giving you hands-free comfort while allowing you to truly disconnect.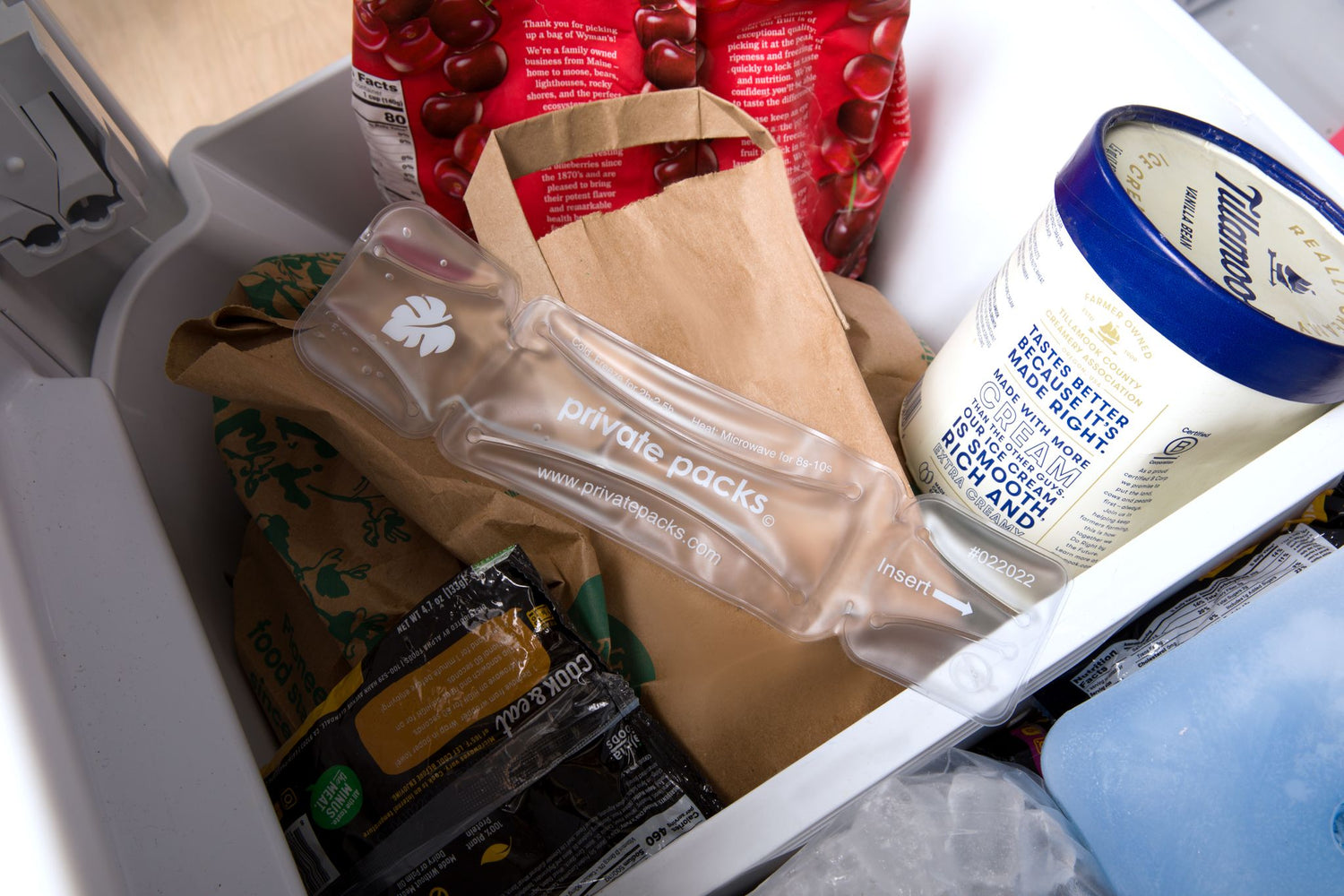 Cold Use
Freeze for at least 2-2.5 hours for cold use.
Cooling:
Eases inflammation and swelling
Temporary analgesic for pain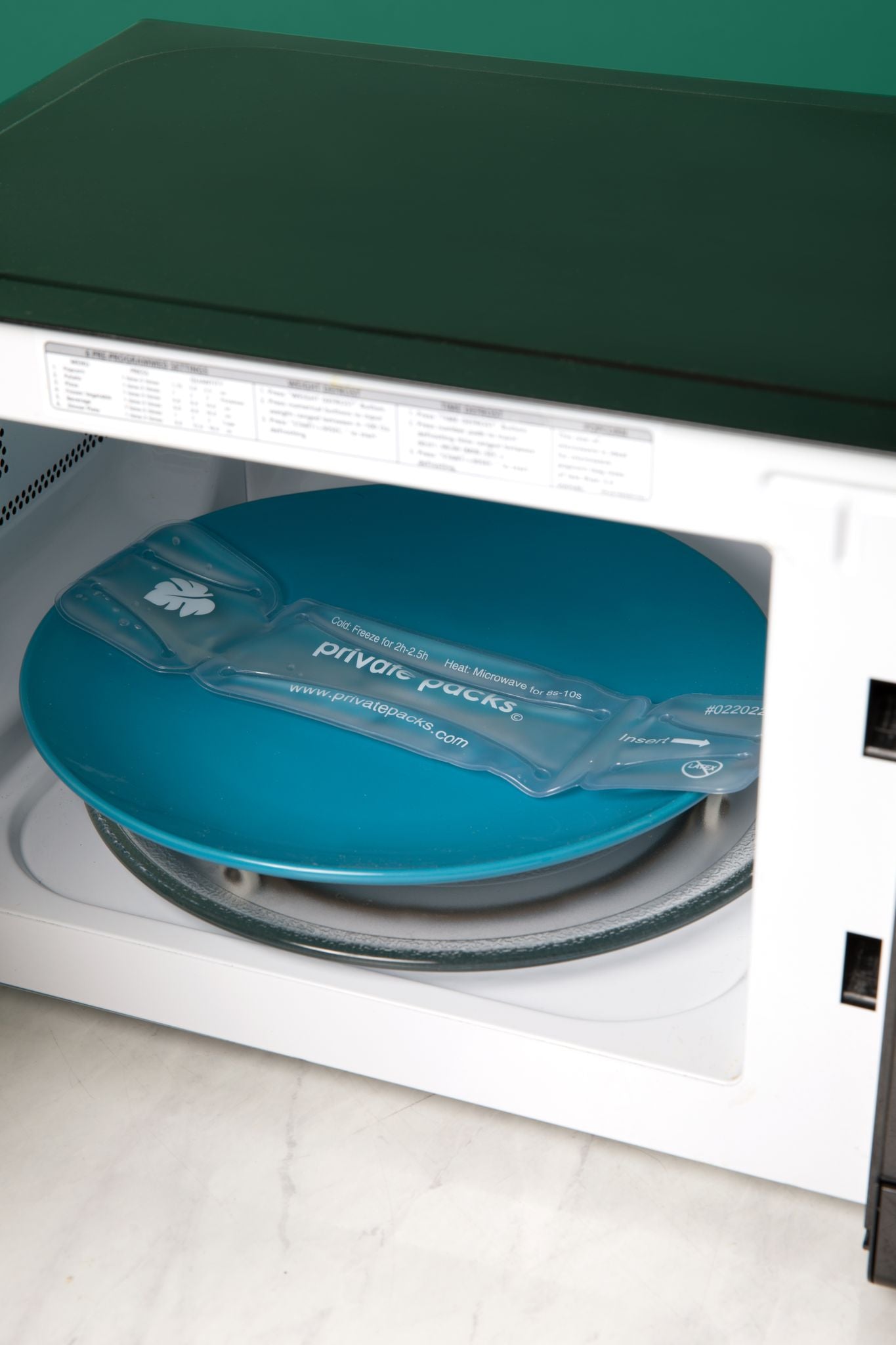 Heat Use
Place in microwave for 8-10 seconds, adjusting timing as needed based on microwave wattage. After heating, gently shake the gel pack to ensure even distribution of the warmed gel.
Warming:
Eases aches and pains
Loosens up stiffness
Tames muscle spasms
Boosts circulation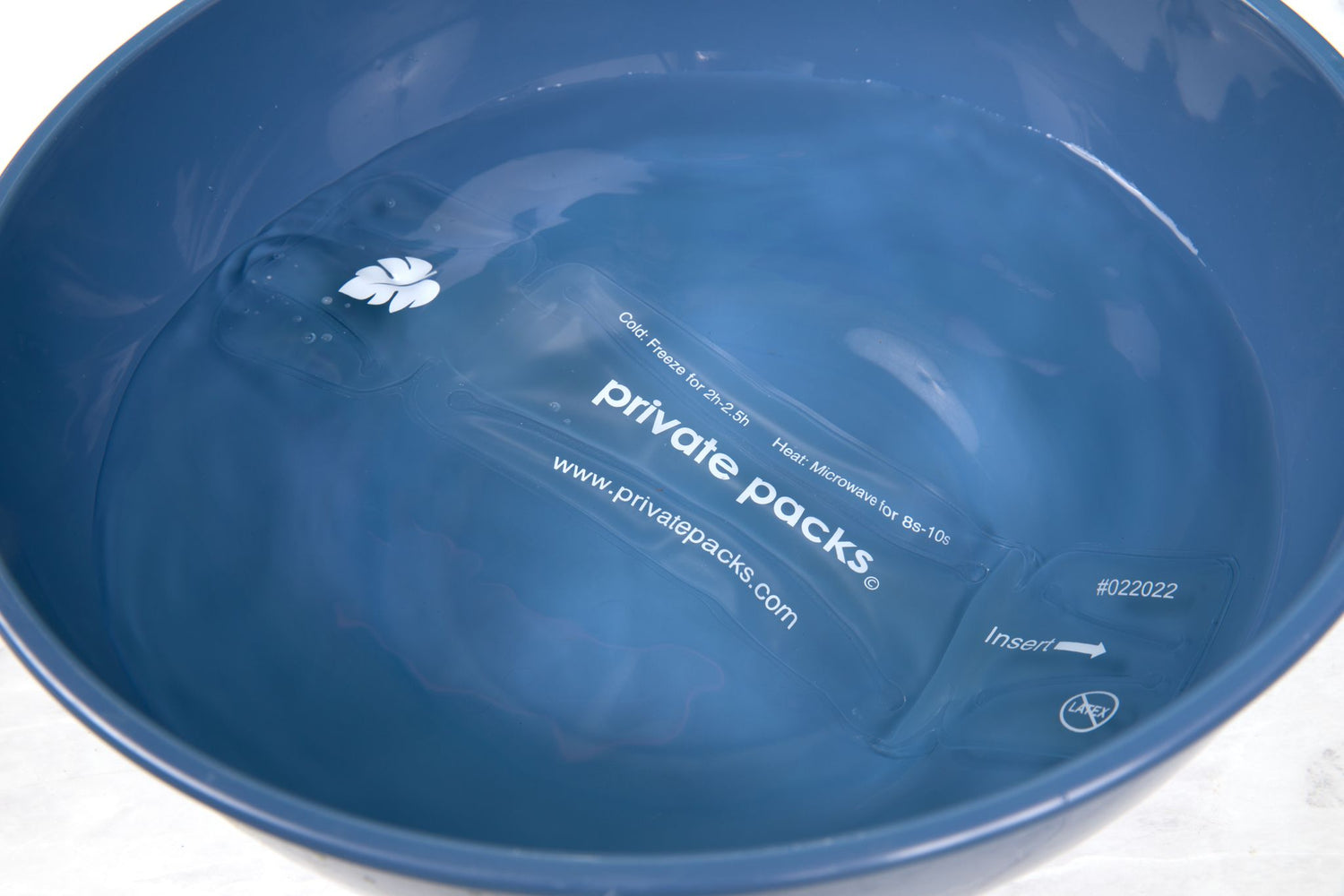 Microwave-Free Warming
Submerge in hot water for about 5 minutes.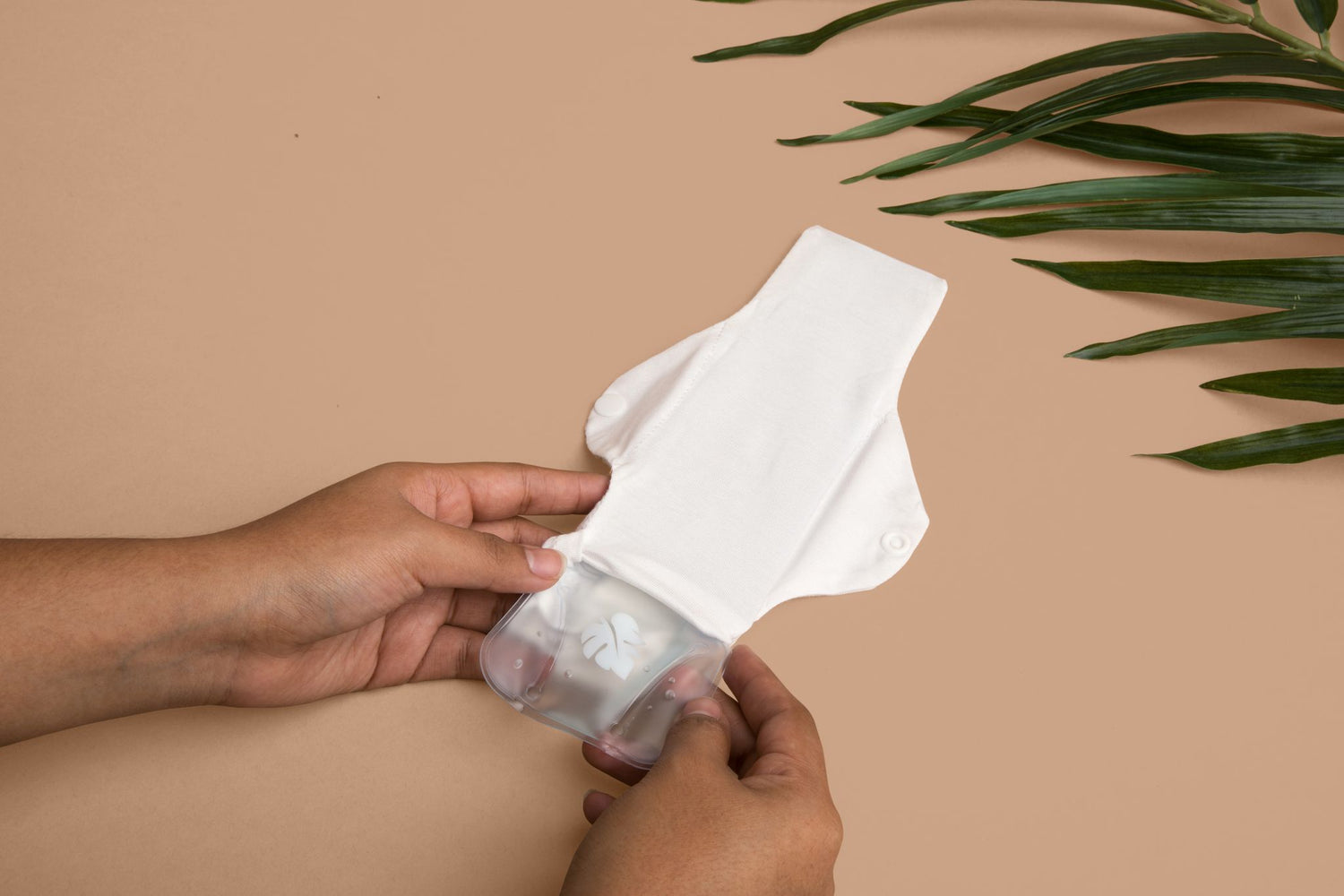 Sleeve It
Insert the cold or heated Private Pack into one of the provided sleeves, place it in the middle section of your underwear, wrap the wings over the edges, and snap them together to secure the pad in place.
Q&A
Are these washable and reusable, or disposable for one-time use only?

Private Packs are reusable and hot and cold. Each set comes with 3 machine-washable sleeves, which serves as a protective barrier for your skin, eliminating the need for bulky towels or paper towels.
These look long. What's the measurement?

Sized for full coverage from your clitoris to your anus (or whatever anatomy you have down there!) Details: 2.5" (Narrow End) x 11" (Length) x 3" (Wider End)
Do I have to use them with full underwear? I only wear thongs.

You're not obligated to use Private Packs with full underwear if you prefer thongs. However, we highly recommend wearing them with full underwear for added support and minimal movement. Many vulva owners find full underwear more comfortable as it provides full coverage.